We're wise to consider the reality of what income our retirement nest egg can provide. Here's a realistic look at a million dollar retirement. It might not provide as much as you'd expect.
It's wise to be prepared to step in and take over your aging parents' finances just in case you are needed. These steps can help you be ready if/when the time comes.
During these hot summer months, we strive to keep inside temperatures low and cooling bills even lower. Keep your cooling costs in check with a few of these tips.
Keep pesky insects and animals away from your home garden with these natural and easy methods to combat garden pests.
Preparing healthy, affordable meals in minimal time is simple if you have the right tools. See if you could benefit from adding a pressure cooker, rice cooker or slow cooker to your kitchen.
You deserve a comfortable retirement.
Subscribe to After 50 Finances, our weekly newsletter dedicated to people 50 years and older. Each week we feature financial topics and other issues important to the 50+ crowd that can help you plan for a comfortable retirement even if you haven't saved enough.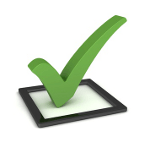 Subscribers get The After 50 Finances Pre-Retirement Checklist for FREE!
Helping your parents move can be challenging in a variety of ways. But by taking these steps to preserve memories and handle the distribution of the home contents, you can make the transition much smoother for everyone.
Looking to sell your home? These home prep tips from a realtor could make the difference between a quick, successful sale or a house lingering on the market for months.