Should I Prepay My Aging Parent's Funeral?
by After 50 Finances Reader Contributors
Your parents' health is declining. Would it be both emotionally and financially easier to prepay the funeral? Both for you and them? Readers who have faced this difficult decision weigh in.
Gary,
I have been told that funeral prices go up and that it is better to prepay Mom's funeral. I am not being morbid. I realize that Mom is declining. I am trying to be prepared for her death because I know I won't be thinking straight then. I know which funeral home Mom wants to use. I also know what Mom wants. I want to have the kind of funeral that Mom has asked for. That means that I'm the one making the arrangements. Would I be wise to make arrangements and pay for the funeral now?
VN
Hold Your Money
This is just my opinion, but it's scary to pre-pay a large sum of money on anything in this day and time, with so many people and businesses going bankrupt and out of business. This could happen to funeral homes too. I would save the money for the day when it's needed. It might be safe to go ahead and buy a plot and place a headstone. Once these are paid for, they will belong to you. I would think there would be no chance of losing them in a business that went bankrupt.
JoyceAnn
Earn Interest on Saved Money
If you have the money now to prepay the funeral expenses, put it into a bank account and let it earn interest. Then you can pay for the funeral expenses when the time comes, and help defray any other expenses that may arise. Also, we have friends who work for a funeral home, and they said prepaying is a type of insurance. The funeral home doesn't get any more than the prepaid amount at the time of the burial. So if you prepay at today's cost, that is what they receive when they provide service, and the rest goes to the insurance company. You could always ask the funeral home how much their rates have gone up annually, and make sure that the interest percentage you earn matches the percentage of increase.
Lisa C. in Portland, Oregon
Subscribe to After 50 Finances, our weekly newsletter dedicated to helping you plan for a comfortable retirement even if haven't saved enough. Subscribers get The After 50 Finances Pre-Retirement Checklist for FREE!
You deserve a comfortable retirement.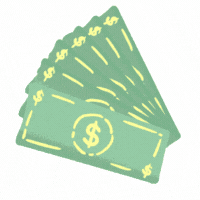 Subscribe to After 50 Finances, our weekly newsletter dedicated to people 50 years and older.
Each week we feature financial topics and other issues important to the 50+ crowd that can help you plan for a comfortable retirement even if you haven't saved enough.
Subscribers get The After 50 Finances Pre-Retirement Checklist for FREE!
We respect your privacy. Unsubscribe at any time.
When Nursing Home Is Possibility in Future
I think prepaid funerals or burial contracts are a great thing. Funeral costs do go up over time, like anything else. My mother was able to pick everything she wanted to have, using a life insurance policy to cover the prepaid funeral. We found ourselves in the unfortunate position of not being able to take care of her anymore, and she is now in a nursing home. Medicaid only allows up to so much in assets. This includes life insurance. But a burial contract is allowed besides that Medicaid limit. I believe you would be doing your mother and yourself a big favor by doing an arrangement.
Dee in RI
Prepaid Funerals Allow Decision Making with a Clear Mind
Yes! We started the process when my grandmother began declining, but never followed through with it. I wish we had. The prices were higher than originally quoted, we had less time to get the money together, and we had to do it all in a short amount of time under great duress. I would strongly recommend prepaid funerals to anyone that can.
Dani R.
Options in Prepaid Funerals
I used to work at a funeral home and I believe that prepaid funerals are a good idea. When the inevitable happens, it is better to have everything set exactly the way your loved one wanted it rather than scrambling at the last second to get everything done. For example, when my Grandmother passed away, she already had a contract in place, and because she had a very large family, everything was planned down to the last detail. She even planned to have all ten of her children wear nametags so that visitors would know who was who (my mother and my aunt are identical twins and the nametags helped!). Half the valley arrived to give their condolences, and because my Grandmother planned everything in advance, it all went off without a hitch and we were able to grieve properly for her.
There are options when it comes to arranging a funeral contract. You could either set up a revocable account or an irrevocable account. With a revocable, you have the option of canceling your contract and getting most of your money back if you change your mind. With an irrevocable contract, you cannot cancel your contract, but you may transfer it to another funeral home if you wish to do so.
What you should do is first find out about the funeral home. It should be a place that is reputable, financially stable, and you feel comfortable with. The funeral home that my family chose was the same one I used to work for. My Grandmother chose it mainly because the funeral directors were known for doing an excellent job. They were not only very professional in handling the business aspect of a funeral, but they were also very kind and nurturing through the grieving process. They were the perfect choice for her.
Make sure you really need all the services that they offer. For example, if you choose to cremate your loved one, then you do not have to have them embalmed. Be prepared to discuss a contract when you visit the funeral home.
If you do give money to the funeral home, it will be placed in escrow and invested for your benefit. They are also legally obligated to tell you who the agent is and give you an annual statement.
Here is a checklist from the Attorney General's Office:
Before purchasing:
Get the prices of the goods and services. A copy of the general price list must be provided. You can get it in person or ask for the prices on the phone.
Get the separate price lists for caskets, vaults, and cremation urns. These lists must also be provided.
Get a written statement of the goods and services you select. This is important for comparison shopping and holding the funeral home accountable.
If you choose to take care of some services yourself, check to see if there are charges for these services in the fees. Ask the funeral director to explain the services included in the funeral home's fees and insist the fee be reduced if you make any of the arrangements yourself.
It is not always clear what goods or services are guaranteed, or how excess funds will be handled. Be sure that any contract you sign clearly specifies the responsibilities of the funeral home.
Ask the funeral director to describe the investment risk and rate of return of every option. Funds placed in escrow for prepaid funeral contracts should be managed as carefully as any other investment you make.
Contact the escrow agents directly to ask about their management policies.
After purchasing:
Give a trusted relative, friend, lawyer or doctor a copy of the contract.
If you go to a nursing home or hospital, give them a copy of the contract and name of the funeral home.
If you believe you may have been treated unfairly, call the Consumer Law Project for Elders (CLPE). 1-800-296-1467 Monday – Friday 9 AM – 5 PM.
I hope that helps in your decision for your loved one.
JR
Recommended Way to "Spend Down" Assets
I went through this with my mother also. She invested in a prepaid funeral. The funeral parlor puts the money into a "funeral CD," which will earn interest and be put back into the CD. My mother actually lived another 11 years after this was done. We still had to pay an additional $1500, because the cost had gone up over time. You don't "lock in" the price, only the initial price and services.
The benefit of it, though, is that if your parent has to go into a nursing home, you have to "spend down" their cash. Most people don't have enough money to pay for a nursing home with their own money. This means that they will have to first use up all of their funds, except for a small amount (about $1500) and then apply for Medicaid. Prepaid funerals are a recommended way of spending their assets. You will have to account for all expenditures of their money.
This isn't an easy subject, but you are right to situate things while you are able to make decisions together.
Charlen C.
You deserve a comfortable retirement.
Subscribe to After 50 Finances, our weekly newsletter dedicated to people 50 years and older. Each issue features financial topics and other issues important to the 50+ crowd that can help you plan for a comfortable retirement even if you haven't saved enough.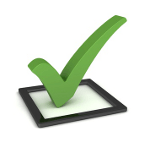 Subscribers get The After 50 Finances Pre-Retirement Checklist for FREE!