10 Ways Your House Can Make or Save You Money
Do you want to age in place? Here are 10 ways you can leverage your home in retirement so you can do just that!
You've lived in the same house for years. Your kids grew up in the house and there are happy memories in every room. And even though your kids are gone now, you don't want o move. In short, you've decided to 'age in place.'
But the house is more than you need now. And perhaps more than you really can afford at this time in your life. What to do?
10 Ways Your Home Can Make or Save You Money
If you want to be able to stay in your home, you'll need to know how to leverage your home. What do I mean by leverage your home? I mean to use your home as a way to reduce expenses or boost your income. Take what could be a disadvantage (a too big house), and turn it into an advantage (a money-making or money-saving resource).
1. Use your home as collateral.
Hopefully you've built up some equity in your home. That means that you're eligible for a Home Equity Line of Credit (HELOC). How does a HELOC leverage your home? It allows you to use a lower rate HELOC loan to pay off higher rate debt like credit cards.
Subscribe to After 50 Finances, our weekly newsletter dedicated to helping you plan for a comfortable retirement even if haven't saved enough. Subscribers get The After 50 Finances Pre-Retirement Checklist for FREE!
You deserve a comfortable retirement.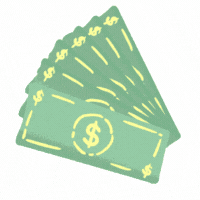 Subscribe to After 50 Finances, our weekly newsletter dedicated to people 50 years and older.
Each week we feature financial topics and other issues important to the 50+ crowd that can help you plan for a comfortable retirement even if you haven't saved enough.
Subscribers get The After 50 Finances Pre-Retirement Checklist for FREE!
We respect your privacy. Unsubscribe at any time.
2. Take out a reverse mortgage on your home.
Mortgage lenders realize that many people want to keep their home, but need to access the equity that they've built up over the years. A reverse mortgage is a method of doing that. It's much like a HELOC. You can withdraw the equity either on a periodic or a scheduled basis.
You'll stay in your home as long as you want or are able. The money can be used for anything you choose.
3. Let your home shelter you from inflation.
We're old enough to remember when a loaf of bread was $2 and a gallon of gas 30 cents. We know that even low levels of inflation increases the prices we pay for everyday necessities.
Owning your home provides protection against inflation. As prices generally rise, so does the value of your home. And the equity you have in it. Equity that you can access through a HELOC or reverse mortgage.
4. Take in borders.
If you're like many empty nesters, you have extra bedrooms in your home. The kids are long gone and those bedrooms have been storing extra stuff and collecting dust for years. Why not turn them into a reliable source of income?
Depending on rental rates in your hometown, you could earn hundreds of dollars a month. In many areas, $500 a month is not an unheard of rate for a bedroom with kitchen privileges. That's a cool $6,000 a year!
Naturally, you'll want to carefully screen any potential renters. Check their social media usage and credit score. Ask for references and contact them. If you have the least bit of concern, turn them down. Better to be safe than sorry.
Some people prefer to rent to someone of a similar age. "Boommates" they're called! And there are advantages to having someone near your age living with you. You'll naturally have more things in common. Chances are that their habits are similar to your's. If you're currently living alone, you'll have someone to call 911 if that becomes necessary.
Others prefer to look for a college student as a potential renter. You'll need to set expectations for visitors and noise levels. But if you find a serious student, they'll be busy studying and you'll rarely see them. And, if you're so inclined, you can trade some household/maintenance chores for a rent discount for tasks that you no longer want to do or can't do.
5. Board pets.
People love their pets. Perhaps you do, too. And, if you're retired, you can earn extra bucks caring for them. Boarding a dog can cost $30 to $50 per day at an impersonal facility. How much better to stay in a loving home!
If your home is already pet-friendly, you can begin right away. Taking a few flyers to doggie parks or local vet clinics should get you started. After that, word-of-mouth will take over. Most pet parents care deeply for their fur babies. If you take good care of them, word will spread fast!
6. Rent out your garage or basement.
There was a time in life that we accumulated things. In some cases, lots of things! It was fun searching for something to add to our collection. But as we age, it's time to get rid of some stuff. Declutter is the terminology.
It's common to store the things that you're not currently using in your basement, attic or garage. For some of us, we're storing things that we haven't used in decades. If you haven't already, it's time to do some serious organizing in your storage areas.
When you do start clearing out things that you'll no longer be using, you'll find that you have more space than you need. Turn that space into a monthly income by renting it out.
You won't earn as much as renting a bedroom, but you won't be seeing your renters very often either. In many cases, only a few times a year.
You can rent the entire space or just a portion of it. Have a written agreement that states when your renter can access their stuff and what types of things they can store. Depending on your location and how much space you have, you could earn $100 or more each month!
7. Sell the things you don't need any more.
As we just discussed, you've likely accumulated a lot of stuff over the years. And, since you had the room, there was no reason to part with it. Everything from kids' toys to tools that you used for a specific project years ago.
Many of those things today are worth money. And the internet has made it easier than ever to turn unneeded household items into cash. For large or relatively inexpensive items, Facebook Marketplace and craigslist are a good place to start. For more expensive or collectible things you might want to try eBay. If you're not familiar with these sites, don't let that stop you. It's not that hard to learn, and if you get stuck, you can always ask your kids or grandkids for help!
Look for things that you haven't used in recent memory. That table saw that you put to good use when you added on to the house. The artificial Christmas tree that you've replaced with a much smaller one now that the kids are gone. Kitchen appliances that you no longer use.
Not only will you score a few dollars, but you'll also make more room in your house.
8. Become a part-time bed and breakfast.
If you like having other people around and taking care of them, you might want to consider turning your home into a part-time bed and breakfast. It's easier than you might think.
All you need is a spare bedroom or two. A private bath is a plus. So is a front porch or backyard deck. Sites like AirBnB.com will do most of the marketing for you. You can book 'guests' as often or as seldom as you want.
9. Plant, grow and sell flowers and/or produce.
You've enjoyed gardening your whole adult life. But while you were working, it was hard to find the time to do it up right. Now that you're retired, you have the time and can turn your love of gardening into a money-making operation.
Instead of just planting/cultivating the things that you like, consider which plants will be saleable. Do people rave about your tomatoes each year? Or compliment you on the flowers from your yard? Study the market to see which plants will produce the best profit margin.
10. Empty out any paid storage.
The self-storage industry is taking in over $38 billion each year. (source: sparefoot.com 2019) There's a good chance that some of that is coming from you.
It happens to so many of us. We have a growing family and with it a growing need for space. At some point, instead of moving, renting a self-storage space makes sense. But that time in your life is past.
Now you have more space in your home and less need for all the things you've collected. It's time to move some things back home and to sell the items that you no longer need or want.
The average monthly cost for a self-storage unit is nearly $90. By moving the things that are valuable to you back into your home, you'll save that money each month.
There you have it. Ten ways that your empty nest home can either make or save you money. How many will you use to leverage your home in retirement so you can age in place?
You deserve a comfortable retirement.
Subscribe to After 50 Finances, our weekly newsletter dedicated to people 50 years and older. Each issue features financial topics and other issues important to the 50+ crowd that can help you plan for a comfortable retirement even if you haven't saved enough.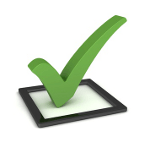 Subscribers get The After 50 Finances Pre-Retirement Checklist for FREE!