Time Shifting: The New Way to Retire?
Many people aren't 'retiring' or stopping work at age 65. They are doing what some call 'Time Shifting' and it is becoming the new model for retirement. Read on to see if time shifting might be a good strategy for your own retirement.
Retirement has been changing over the last decade. Is it really retirement? I've been trying to think of what's happening for a while now. Most would try to use the word "retirement" to explain what's happening in their lives, but it's not retirement in the classic sense of the word. Many people aren't "retiring" or stopping work at age 65. They are doing what I call "Time Shifting."
Time shifting is where you can stop working any time you want, but maybe you don't stop working. Maybe you slow down your work. Maybe you get a newer, more fun job. Maybe you do something else entirely.
Maybe it's volunteer work or maybe it's a new part-time job. But it's not a job you must do to pay the bills; it's an enjoyable job that you would do for free but you get paid! This is the type of time shifting I'm talking about. You shift your time from that job that you went to because you had bills to pay to doing what you want to do with your time.
This type of time shifting is being done by people of all ages, because we are now location-independent. It's easier to time shift when you are over a certain age and have saved enough money (or if you are lucky to have a pension or a Social Security check). But, I've seen younger people time shift too, because they are willing to move to a location that is less expensive, such as Costa Rica.
Don't leave thousands in Social Security benefits unclaimed by collecting at the wrong time.
Wendy Holt time shifted by moving to Costa Rica at age 40 and now she runs a bed and breakfast and volunteers her time. Donna Stiteler, who time shifted by moving to Cuenca, Ecuador, wrote in International Living:
"I gave up the unhealthy lifestyle I'd been living and took up fun stuff like shooting water at kids during Carnival and visiting the frogs at the sanctuary."
"Looking to fund trips back home, I decided to revive my once abandoned writing career and I now work remotely for a publication out of Dallas. I earn enough money to live comfortably and I bank around half of my Social Security every month. I like to think of myself as semi-retired. I work but I still have enough free time to eat decadent desserts and enjoy the parades."
As you can see, she's still working, but not because she has to. She has time shifted and is working remotely from her home. She could fully "retire" because she is saving half her Social Security check, but she chooses not to retire.
More and more internet-based sellers are leaving the states and working from home. They didn't "retire" in the classic sense of the word. They have time shifted. Time shifting is related to retirement because we get to do what we want to do with our time. But you don't have to be old to do it. John Lee Dumas, who interviews business owners on how they became successful, moved to Puerto Rico. He lived in San Diego before moving overseas, so we're pretty sure he didn't do it for the weather! John Lee Dumas appears to be in his 30s.
Hank from the Hillbilly Nerd Talk Show talked about how he "retired" from his business, but he doesn't consider it "retirement." He's another person who has time shifted. He no longer has to work for money, but he wants to work. Hank is enjoying his new "time shift" by managing his family's commercial real estate holdings. He is filling time with something that he enjoys, and he's getting paid for it. And it's not just him. His wife Petra has recently become a hair stylist because that is what she wants to do, and she loves it.
Hank said that the word "retired" conjures up someone hating their job for years and years, and then they get to stop that and do something they like.
He said that in his case, he loved what he did when he was working, but that the word "retire" doesn't fit what he is doing now. Hank said that we need a new word to explain when you do something different, but you aren't retiring. He's right. We do need a new word.
I propose that this new term is "Time Shift" or "Time Shifting."
Don't leave thousands in Social Security benefits unclaimed by collecting at the wrong time.
About the Author
Kathe Kline is on a mission to help people have a better retirement. Retired from a 25-year career in financial sales, she noticed that money didn't necessarily make a better retirement. She began the Rock Your Retirement Podcast to help people with their retirement lifestyle.
You deserve a comfortable retirement.
Subscribe to After 50 Finances, our weekly newsletter dedicated to people 50 years and older. Each issue features financial topics and other issues important to the 50+ crowd that can help you plan for a comfortable retirement even if you haven't saved enough.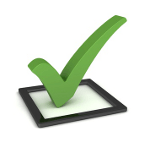 Subscribers get The After 50 Finances Pre-Retirement Checklist for FREE!