You deserve a comfortable retirement.
Subscribe to After 50 Finances, our weekly newsletter dedicated to people 50 years and older. Each issue features financial topics and other issues important to the 50+ crowd that can help you plan for a comfortable retirement even if you haven't saved enough.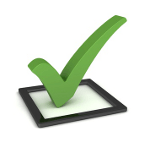 Subscribers get The After 50 Finances Pre-Retirement Checklist for FREE!
Will You Be Leaving Thousands In Social Security Benefits Unclaimed By Filing at the Wrong Time?
We recommend a tool from Social Security Choices that can help you determine the best time to collect so you can maximize your benefits.
Click here to maximize your Social Security benefits.